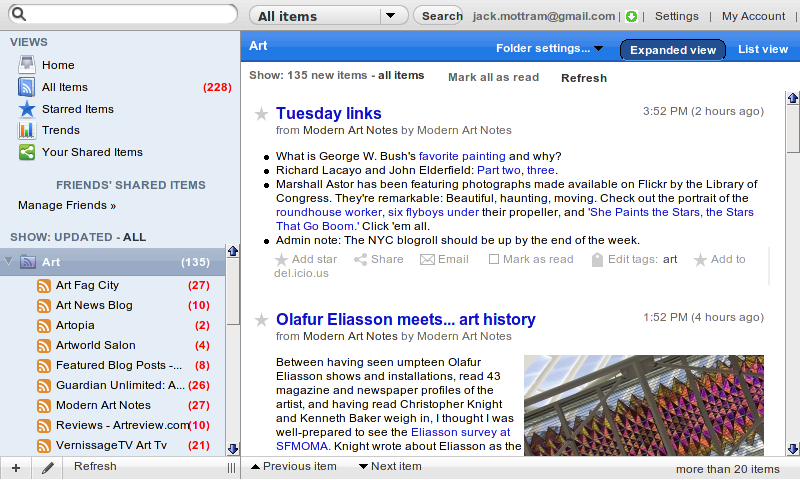 Jon Hicks' skin for Google Reader looks nice on the Eee PC (and seems to speed up the thing, too, oddly enough).
«
»
CustomizeGoogle: Improve Your Google Experience–a Firefox extension that provides ad-blocking, links to alternate search engines, links to bookmarking services and lets you filter search results. Good stuff.
«
»
I keep stumbling onto my old archives in Google searches and each time I end up spending 30 minutes or more reading everything. Sometimes it feels like I'm reading someone else's journal. Sometimes I wonder what I was thinking when I was writing what I did — Matt Haughey on that peculiar weblog feeling.
«
»